Even today, in these days of radar, satellite navigation, and "fly-by-wire," mechanical pilot's watches that have actually become obsolete still have a large following, particularly among professional pilots. The former airline pilot Walter P. Zaugg has gone a step further in his enthusiasm – in 1994, together with a master watchmaker friend, he founded the Dufeau Watch Company for the exclusive manufacture of aviation watches. The brand name "Dufeau" is a reminder of the Swiss pioneers of flight and aircraft builders Henri & Armand Dufaux, who as early as 1908 founded an aircraft company in the watchmaking metropolis of Geneva.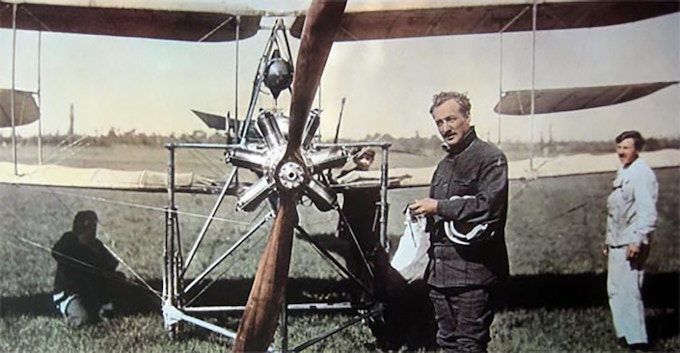 So much flying history is a responsibility, and, as a result, Dufeau watches are designed for maximum dependability under extreme conditions. Material, production, and final inspection and testing procedures are as tough as if each watch were to be subjected finally to an official airworthiness test. This doesn't seem to make any sense at all because, ultimately, most Dufeau watches, like any other pilot's watch, will never be used as a "genuine" aircraft instrument. Walter P. Zaugg explains with the term "Spirit of Aviation," in the sense meaning accepting full responsibility for material, production, and the final product. Dufeau released many watches throughout the years, all linked to aviation.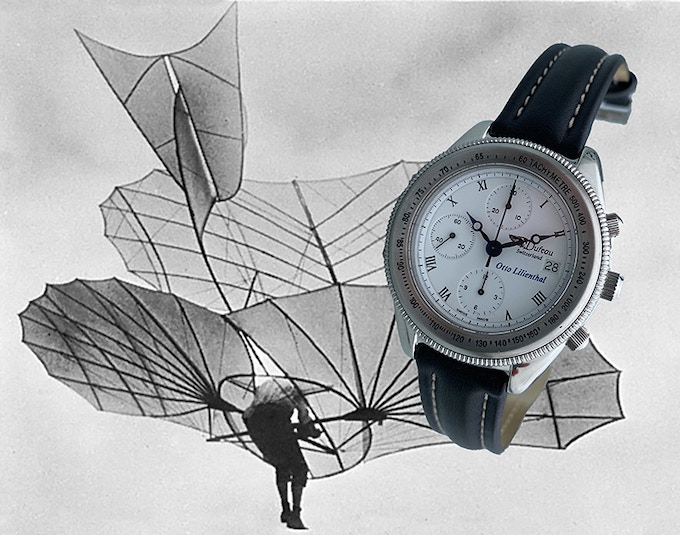 Dufeau incorporated with airlines througout the globe such as Swissair, KLM, Lufthansa etc.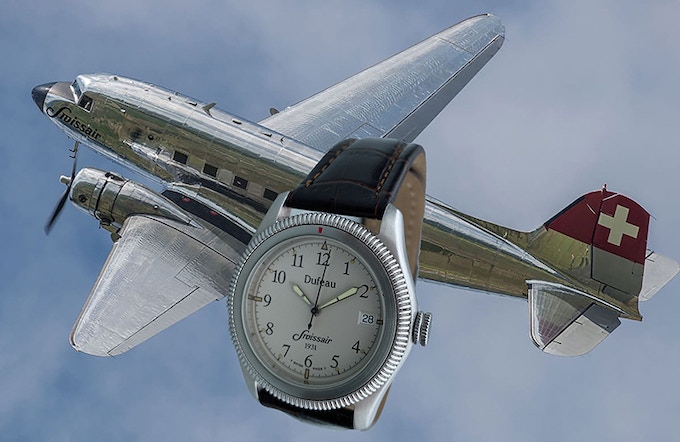 And there were also collaborations between airline manufacturers such as Boeing and Fokker. After almost a decade in existance, Dufeau seized there operations in 2003.
Dufeau is back!
After almost 20 years Dufeau is back again. For me it all started with Dufeau when a friend of me asked if I could get watchparts for his Dufeau. When I searched for Dufeau I found the brand was not active anymore. I decided to buy the website and register the brand again. This is where the adventure started! I now had to decide what to do with the brand, which direction to go. It would be a brand focussed completely on aviation, that's for sure. I had to choose between Chinese built, mass produced pilot watches or on the other side, exclusive hand built pilot watches made from the finest parts. Or anything in between……
That is where my friend, who is a master watchmaker, came in. I discussed my plans with Dufeau and he wanted to join in. But only if we went for the highest level of watch making possible. Built with the best parts and movements available. Actually we continue what Mr. Zaugg started three decades ago: built a superb pilot's watches.